Photos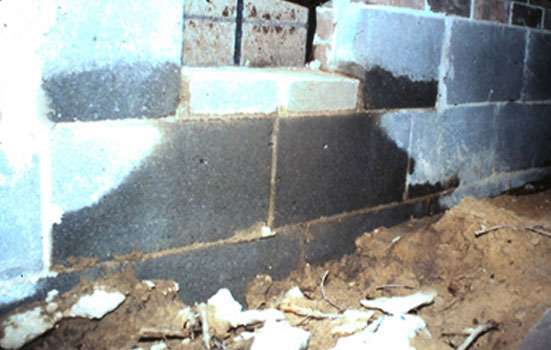 Water entering crawlspace due to negative property grading. This can result in settlement cracks and possible structural issues.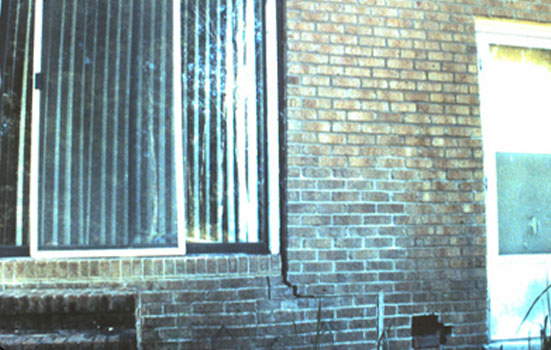 Cracked brick veneer at and along sliding glass door due to a foundation problem. Structural issue.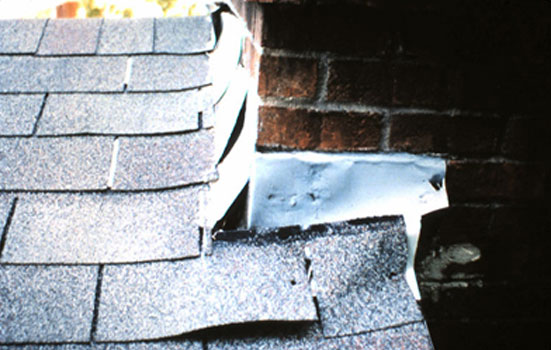 Shows where fireplace chimney has moved away from the house. Stuctural issue.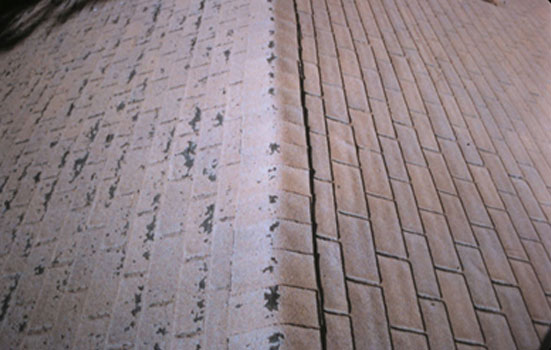 Shows how a roof can look good from one view and be defective from another view.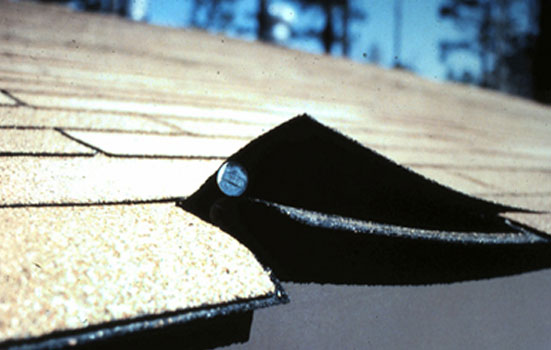 Shows how the starter course of roof shinlges are improperly installed. This gap can allow water to leak between shingles and rot roof sheathing, fascia, and soffit.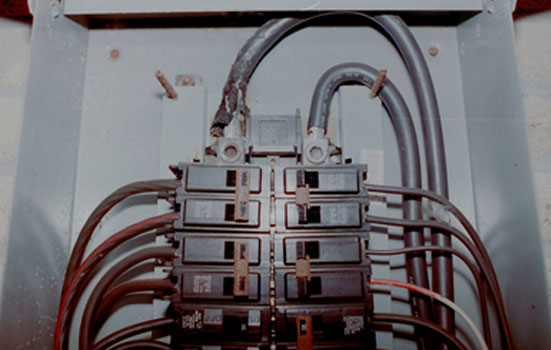 Melted insulation on service wire. Electrical hazard.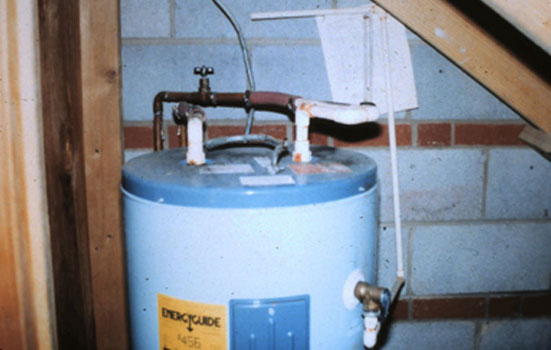 Plumbed with automotive hose. Health hazard.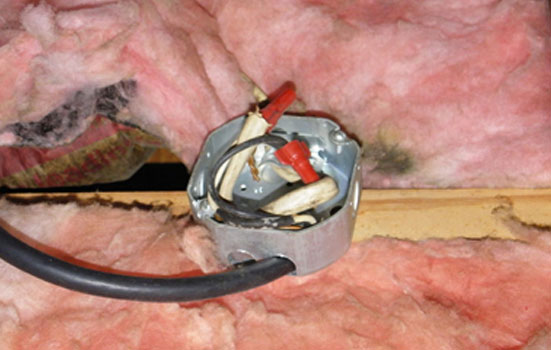 Missing cover. Electrical hazard.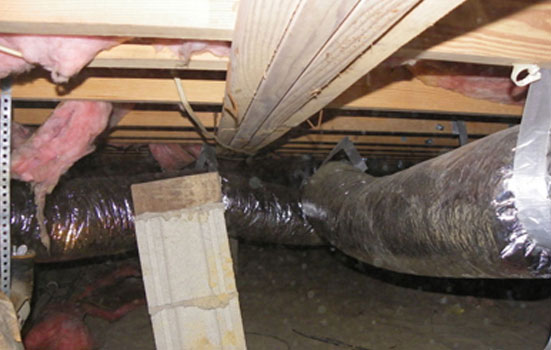 Dropped / Shifted pier. Structural issue.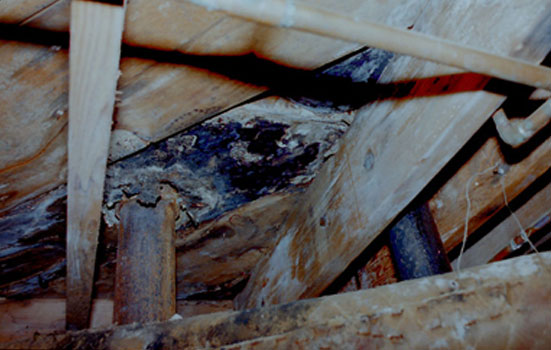 Water damaged rotten floor framing under bathroom.