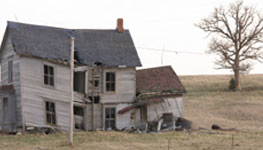 Sadly not every home is a castle, some homes are money pits. In 1986 Don Berndt started Southern States Inspections to inform the home buying public about the condition of the home and to protect the home buyer from hidden mechanical and structural defects that could be costly to repair after closing. In 1992 Don sold Southern States Inspections to John Watkins. John has been performing 100% full time home inspections ever since. With over 9,000 inspections completed, rest assured that if the defect is visible and readily accessible, John will find it. Over the years John has earned the reputation as the "Home Inspector From Hell". The reason is simple. If John inspects the house and the buyer does not buy it, it's a bad home inspection. John refuses to place the Real Estate Brokers commission ahead of his clients best interest. Who has the most to gain at closing? The Real Estate Brokers 6% commission fee, or the Home Inspector? Home Inspector From Hell proudly serves the Fayetteville, Cumberland County, Ft. Bragg and surrounding areas. Please call and interview John about one of the most important purchases of your life. You will find John is ready, willing and able to complete your inspection needs. John has North Carolina Home Inspection license #22. Experience counts.Thanks for stopping by my web page.
Mission Statement
I don't care if you buy the
house or not.
I don't sell Houses.
I Inspect them.
If the house is not good
enough for my doughter.
It's not good enough for you.
North Carolina Licensed and Insured.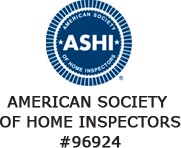 If you hesitate to pay for a professional,
consider what it may cost you to hire a part time amateur.